Teams:
Team Elevate
vs
AVANT.Tt
Score:
9 - 13
(AVANT.Tt's way)
Date:
8:00pm Sunday the 6th of May 2012
Map:
mp_havoc
CyberGamer Competition:
Black Ops CGo Ladder -
View Match Details
Half time screenshot: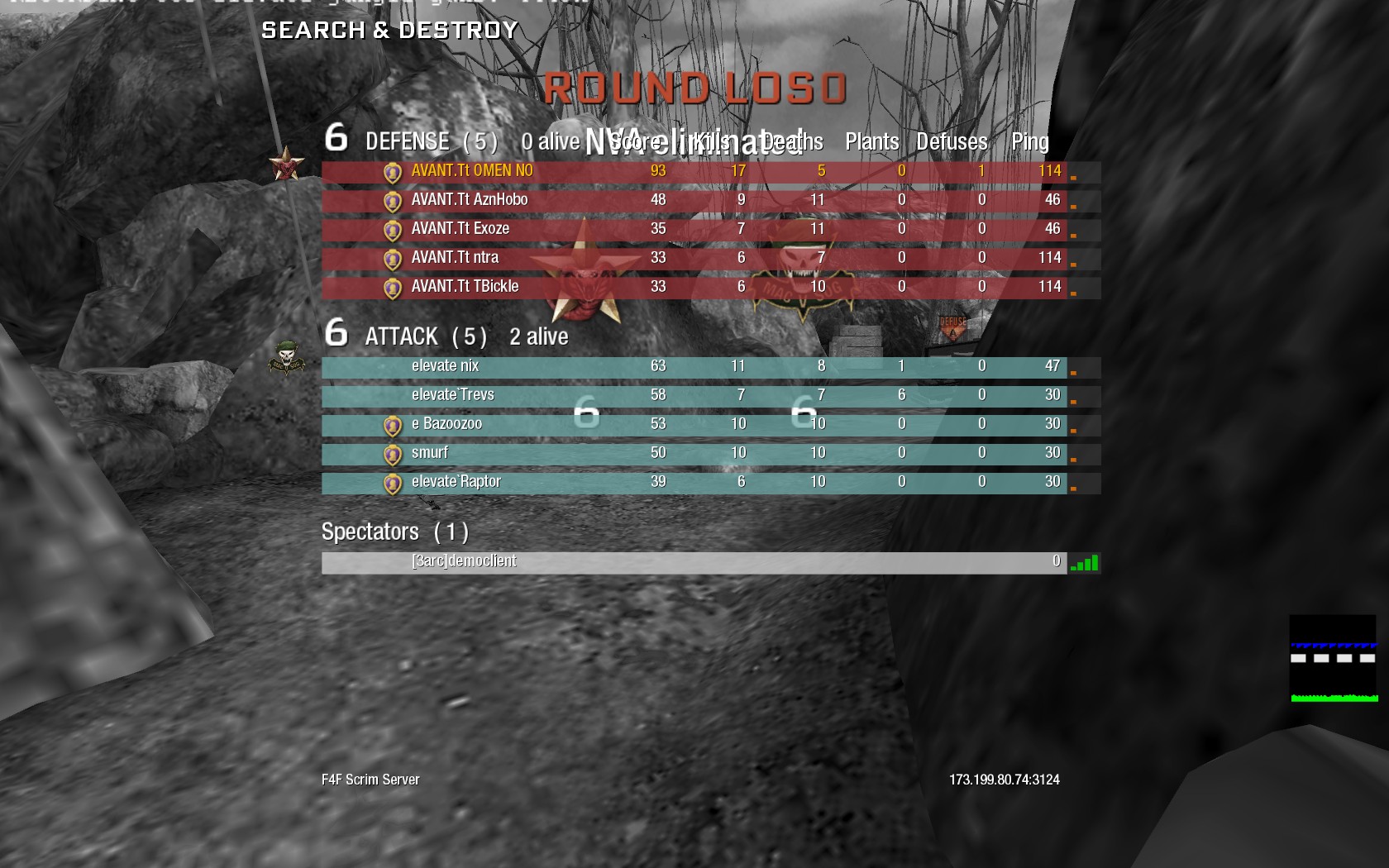 Full time screenshot: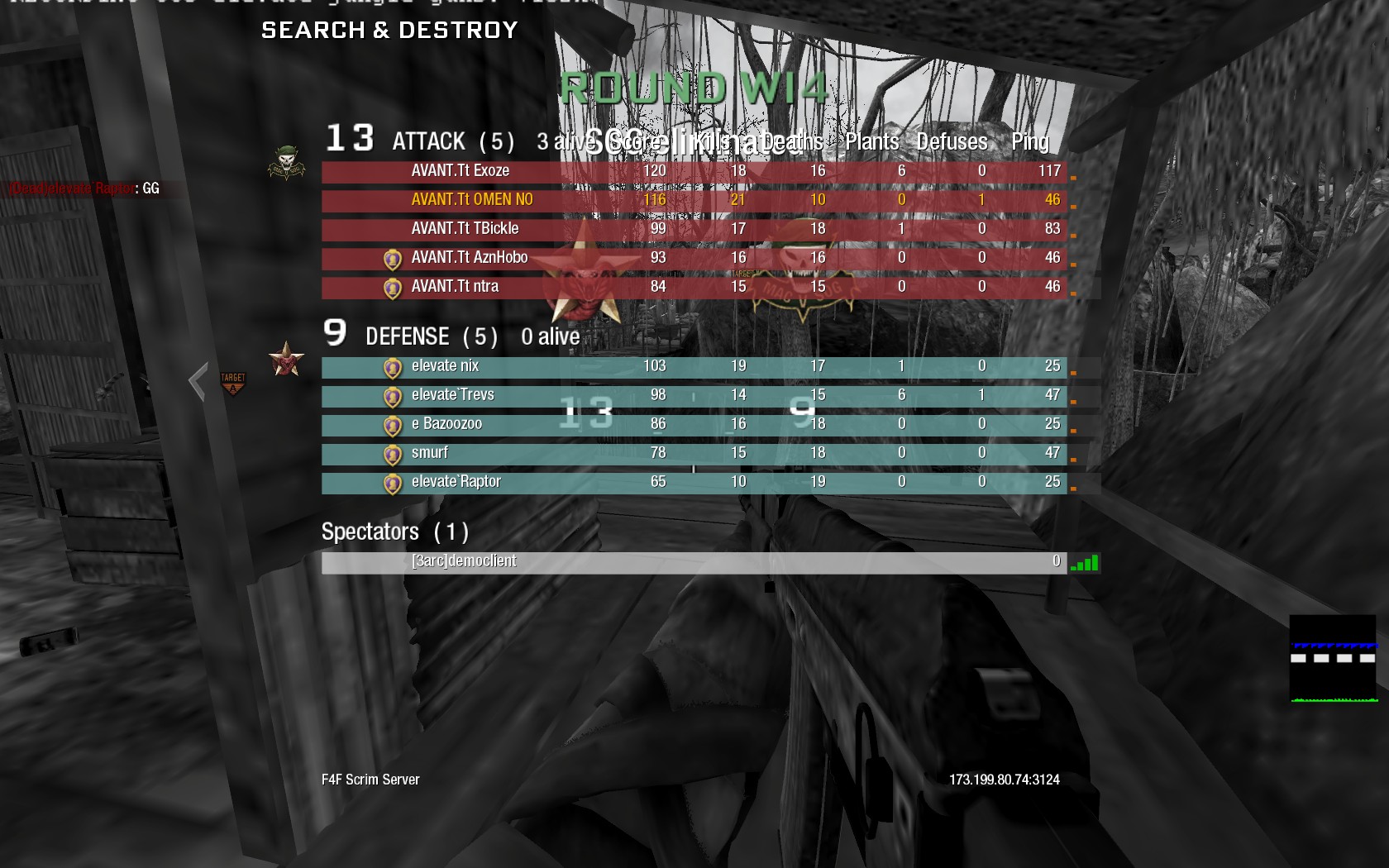 Well even before the match, the banter got under way between the 2 teams. With long time rivalry between the players on both sides, it was going to be a cracker of a match. Once players had connected to the server the first round rolled out as elevate claim 2 players AFK, which in truth they where and won the round. After a bit OMEN pump up talking, the next round goes in favour of Avant with OMEN pulling off a 1v4 clutch. In seeing this round go our way we just kept trading rounds with some nice rotates from the Elevate krew.
Once the half was out and I finished gloating about my score we got into the the attacking half and traded rounds once again till we hit 9-9 and from the applied the pressure to take the win with some friendly "white chat" . From my end I didn't see much proning from the elevate krew but word on the street Bazoozoo had it binded to ADS
Woody got footage for you out of this match