Ladder Information & ability to set up/register/apply for ladders can be found here:
4 v 4 SQUAD RUSH LADDER TEAM REGISTRATION
We will be using
PUBLIC SERVERS
to play this ladder competition hence why we are choosing Squad Rush to do so as it is far easier logistically than other BF3 game modes - so please remember PUBLIC not PRIVATE so be considerate of others at all times
The Set up of matches, General Gameplay, Weapon/Equipment Restrictions can be found here.
4 v 4 SQUAD RUSH RULESET
These rules are open to suggestion and evolution as the ladder progresses and more teams play and can provide adequate input. They are far more liberal than found on the PC section.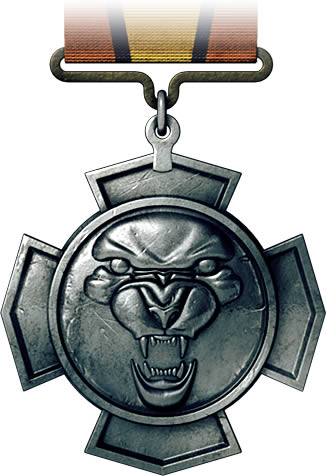 Tell all ya friends, and spam recently played PUB players, the more the merrier & healthier the ladders will be.
See you on the Battlefield
Salt, TC AZ
BF3 Administrators
Cybergamer Australia
Edited 3 times, last edited 25/1/12 - 1:00am by Nephix
.